Delivered

Services Centers

Covered Countries

Annual Orders
About Jinko Solar Co., Ltd.
Jinko Solar Co., Ltd. (the "Company", or "Jinko Solar") (SSE: 688223)
is one of the most famous
and
innovative solar
technology companies
in the world
. Its business covers
the core links of the photovoltaic industry chain, focus
ing
on the R&D of integrated photovoltaic products and
integrated
clean energy solutions. At present, Jinko Solar's products serve more than 3,000 customers in more than 160 countries and regions around the world, and the company has ranked No.1 in global module shipments from 2016 to 2019. By the end of 2022, the cumulative module shipments of Jinko Solar have exceeded 130GW.Jinko Solar is an industry opinion leader under various international frameworks such as B20, and it is also one of the first solar energy companies to join the RE100 green initiative.
Jinko Solar is the first company to establish a "vertically integrated" production capacity from silicon material processing to wafer, cell and module production in the industry. It has a total of 14 global production bases in China, the United States, Malaysia and Vietnam. As of Q4 2022 , the company's effective production capacity of monocrystalline silicon wafers, cells and modules reach 65GW, 55GW and 70GW respectively. Jinko Solar has more than 1,000 R&D and technical employees and has won many honors such as "National Enterprise Technology Center", "National Technology Innovation Demonstration Enterprise", "Champion
of
Manufacturing ", and has formulated many international and domestic industry standards such as IEC. Jinko Solar continuously expands the diversified application scenarios of photovoltaic technology,
including
building-integrated photovoltaic, photovoltaic hydrogen production, energy storage and other fields, and strives to create a new energy ecosystem.
Jinko Solar was listed on the
STAR B
oard of the Shanghai Stock Exchange in 2022, and JinkoSolar Holding Co., Ltd., its indirect controlling shareholder, was listed on the New York Stock Exchange in 2010.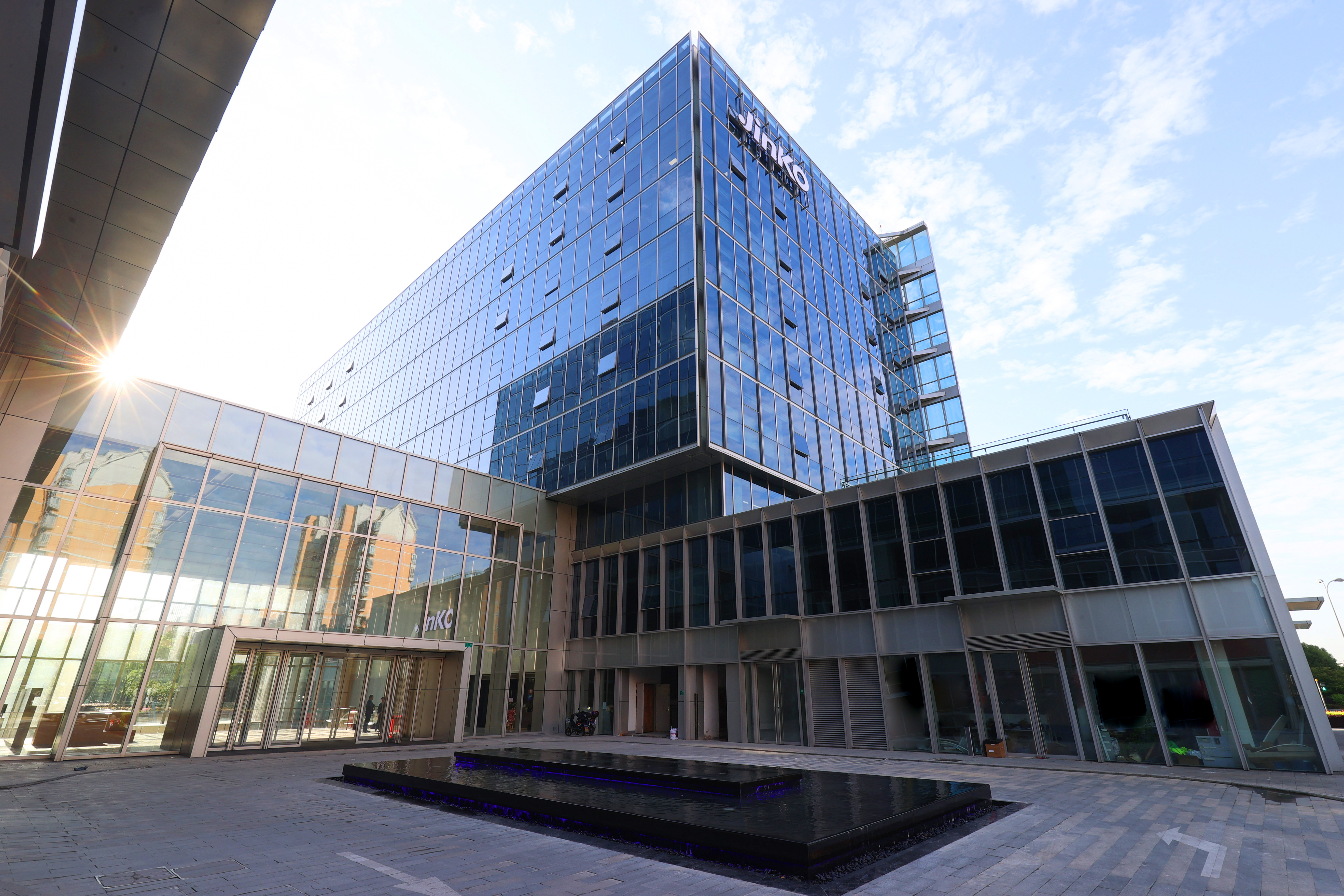 Company Culture
Mission: Optimize the energy portfolio and take responsibility for enabling a sustainable future.
Vision : Provide an one-stop solution for clean energy and become an industry leader.