Delivered

Services Centers

Covered Countries

Annual Orders
About JinkoSolar Holding Co., Ltd
JinkoSolar (NYSE: JKS) is one of the largest and most innovative solar module manufacturers in the world. JinkoSolar distributes its solar products and sells its solutions and services to a diversified international utility, commercial and residential customer base in China, the United States, Japan, Germany, the United Kingdom, Chile, South Africa, India, Mexico, Brazil, the United Arab Emirates, Italy, Spain, France, Belgium, and other countries and regions. JinkoSolar has built a vertically integrated solar product value chain, with an integrated annual capacity of 31 GW for mono wafers, 19 GW for solar cells, and 36 GW for solar modules, as of September 30, 2021.
JinkoSolar has 9 productions facilities globally, 22 overseas subsidiaries in Japan, South Korea, Vietnam, India, Turkey, Germany, Italy, Switzerland, United States, Mexico, Brazil, Chile, Australia, Portugal, Canada, Malaysia, UAE, Denmark, and global sales teams in China, United Kingdom, France, Spain, Bulgaria, Greece, Ukraine, Jordan, Saudi Arabia, Tunisia, Morocco, South Africa, Costa Rica, Colombia, Panama, Kazakhstan, Malaysia, Myanmar, Sri Lanka, Thailand, Vietnam, Poland and Argentina, as of September 30, 2021.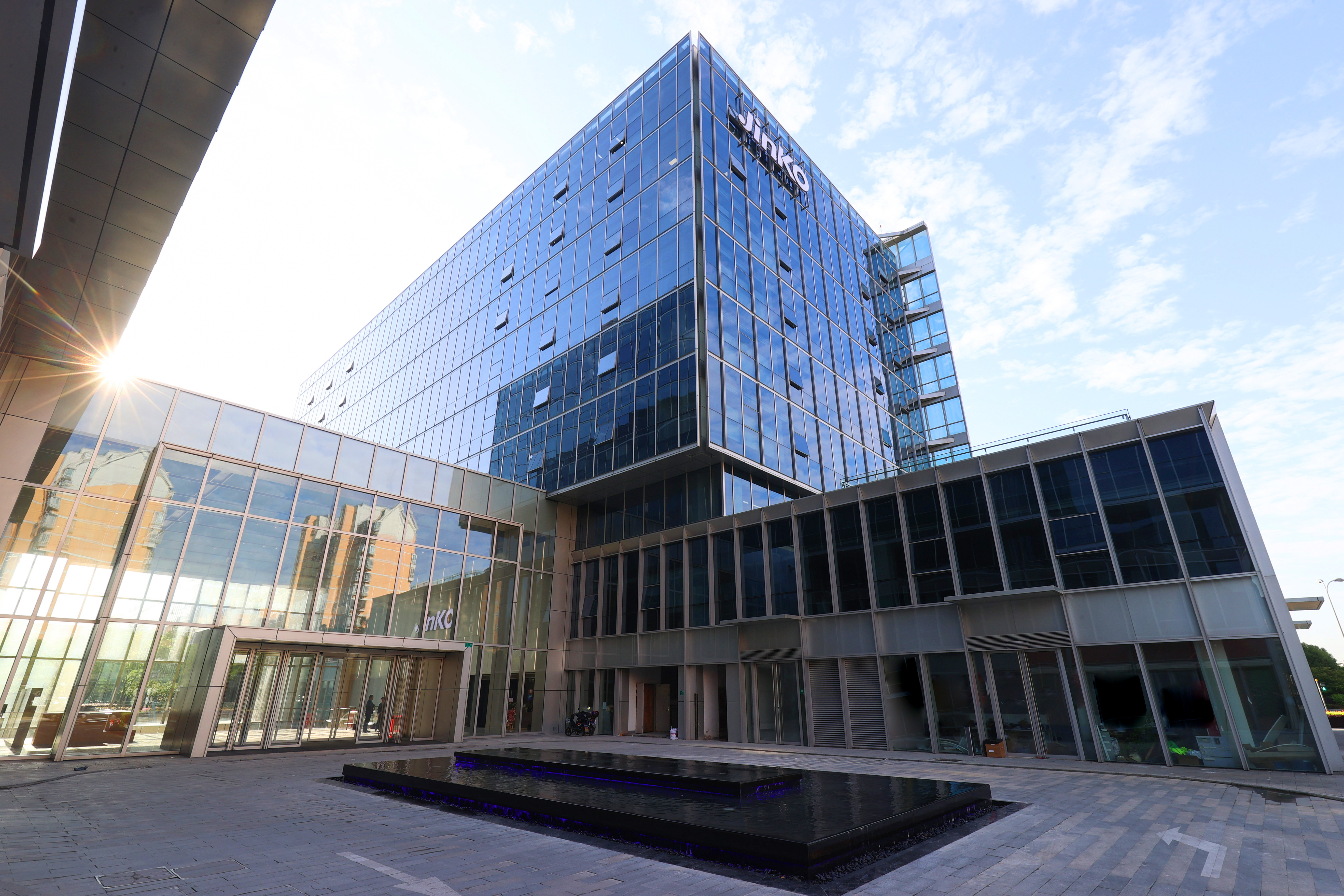 Company Culture
Mission: Optimize the energy portfolio and take responsibility for enabling a sustainable future.
Vision : Provide an one-stop solution for clean energy and become an industry leader.